Our Fleet Services
← BACK TO SERVICES
Uniform branding
Your brand, safe in our hands.
Fleet livery can change customer perception and influence choice. Smart companies ensure their branding is consistently well-presented on all of their vehicles
Stewart Signs is the perfect partner for high-impact, consistent and durable livery. We provide uniform branding across new and in-service vehicle fleets so that you never have to worry about your image on the move.
Our studio and planning team will give you the design and technical support you need to implement a colour-matched uniform brand design across a diverse fleet.
You can count on us for the highest levels of performance, service and support. Our wraps and branding kits come with a full performance guarantee while our aftercare service keeps your fleet on the road and your costs under control.
Read more about Uniform Branding
← BACK TO SERVICES
Moving billboards
Use your fleet to reach new customers in a powerful, cost-effective way.
Using your fleet as rolling billboards will drive awareness and recall, helping you to gain and retain valuable customers. It is a proven, low-cost medium capable of providing a consistently high return. No Fleet Manager wants to see their vehicles off the road; our streamlined application and aftercare services will minimise downtime.
Stewart Signs can help you plan, design, implement and control an effective targeted campaign, with printed colour wraps that stand out from the crowd. For night operations a high-impact reflective livery will increase exposure.
A well targeted fleet campaign will take into account the audience, the vehicle type, the route and the time of travel. You can reinforce the same message across your fleet or introduce tactical variations:
Vehicles operating on busy highways need bold, simple messages and safety markings
Hub distribution trucks can demonstrate a great infrastructure and customer support
High Street delivery vehicles are seen close up for longer and can carry more detail
Home delivery vans need clear identification for customer security
Service vans need clear branding and can carry powerful customer care messages.
Read more about Moving Bilboards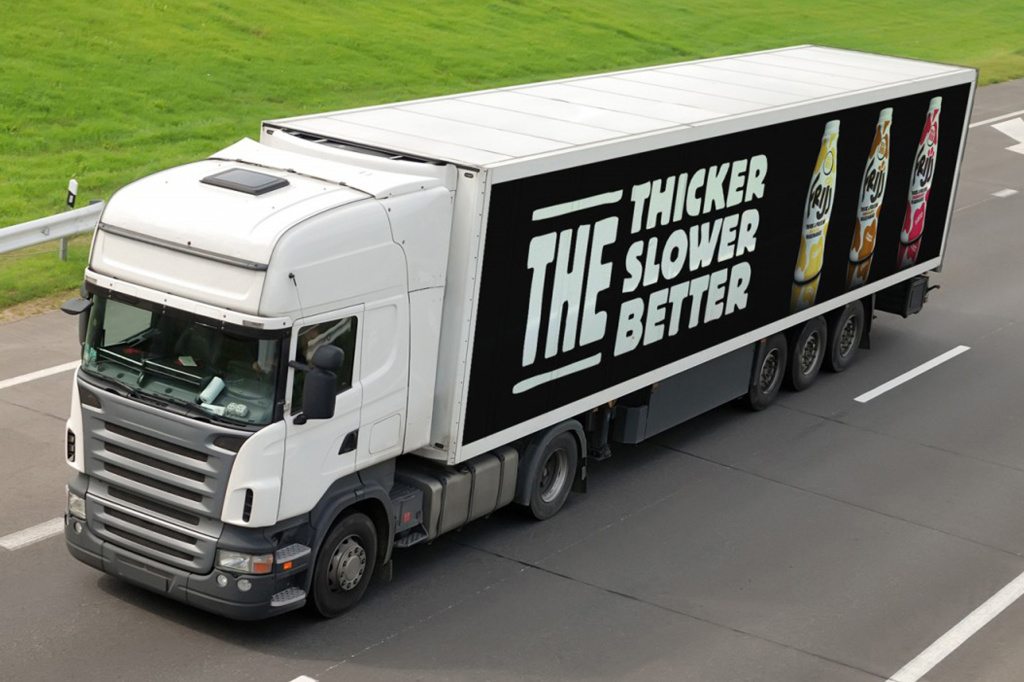 ← BACK TO SERVICES
Vehicle wrapping
Transform your fleet while protecting residual values.
Vehicle wrapping is a great choice when you want to make a bold statement, either for your corporate branding or fleet advertising. Wraps protect vehicles, boosting resale values, and can be used for colour change to achieve consistency or a complete transformation.
We offer a range of full and part-wraps in tough, colourfast materials. Our variety of coatings will protect your chosen images and we now offer environmentally friendly material options. All our materials remove cleanly, leaving your valuable assets in great condition.
Read more about Vehicle Wrapping
← BACK TO SERVICES
Safety markings
Be seen. Be safe.
More than a third of all road accidents involve work vehicles, and those stopping frequently by the side of busy roads are particularly at risk. Stewart Signs provides a dedicated Hi-Vis service to help you protect your drivers and the public with fully compliant high-visibility safety markings and notices.
We can help you navigate the legislation to create safety markings that will integrate with your fleet branding.
Our durable fluorescent, standard and prismatic reflective films ensure you are visible and legal. Our state of the art manufacturing processes allow us to produce complex designs in the most advanced materials.
Read more about vehicle markings
← BACK TO SERVICES
Parts management
Don't let poor livery management keep vehicles in the workshop.
Established processes for livery spare parts can drastically reduce downtime following an accident. While mechanical components are widely available, consistent quality livery parts are impossible to source without a partner who understands your brand and has the scale to respond quickly to your needs.
Stewart Signs SLAs can guarantee 24h dispatch for spare parts, ensuring livery lead times will never keep your vehicles off the road. When the direct costs of downtime can run to £1,000+ per vehicle per day, Fleet Managers can't afford not to have a trusted supplier. Parts are available to order through your dedicated client portal and will be supplied with full fitting instructions, ensuring uninterrupted brand consistency.
Read more about Parts Management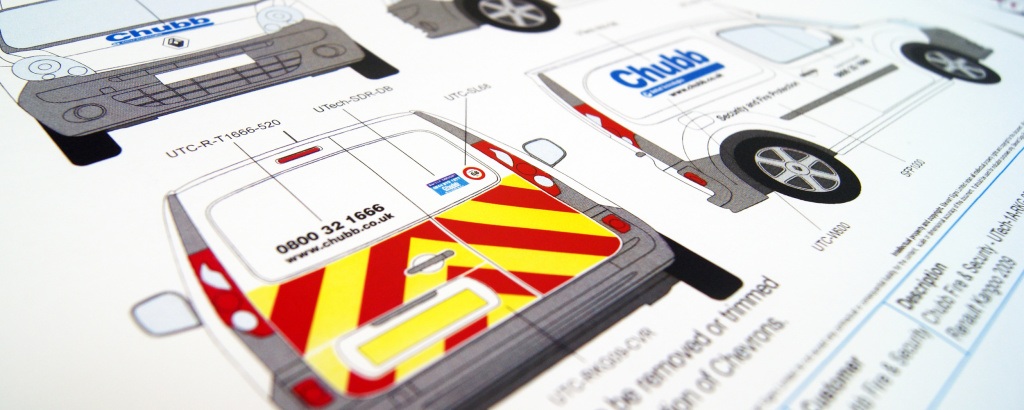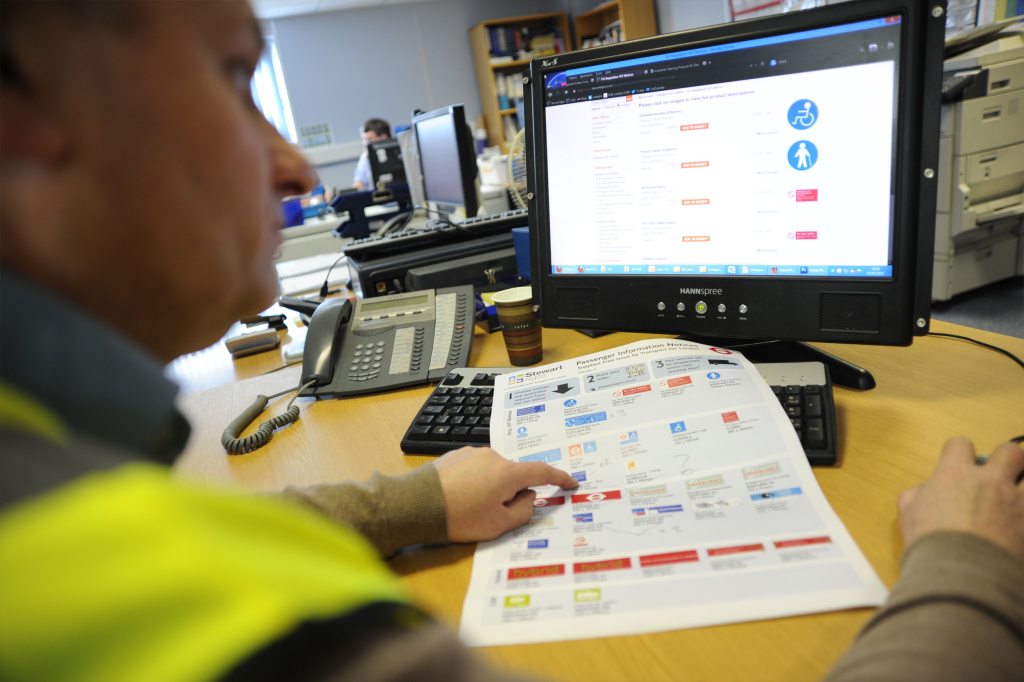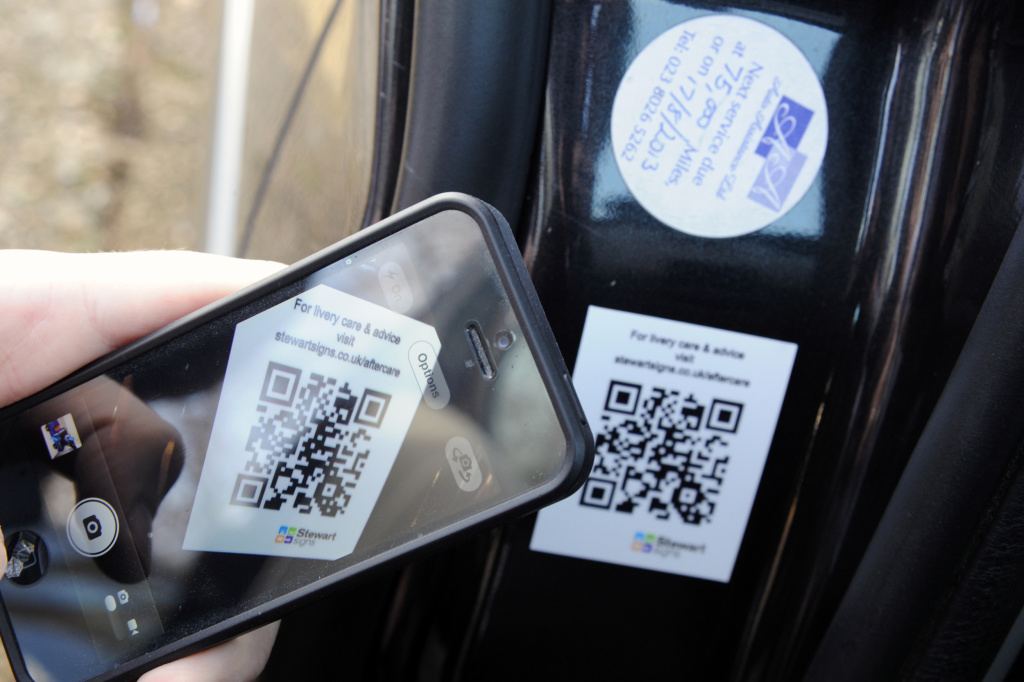 ← BACK TO SERVICES
Aftercare
A long-term aftercare commitment, keeping your fleet on the road
All our fleet graphics come with a no-quibble warranty, showing the confidence we have in our materials, manufacturing and installation quality. Our approach minimises your fleet downtime costs and protects your brand identity, controlling your whole life costs.
We will support you throughout the life of your livery will dedicated account management and service level monitoring. Our service delivery personnel will attend installation sites, ensuring your livery reaches you in the pristine state you intended.
Read more about our Aftercare services 
← BACK TO SERVICES
Sustainable solutions
At Stewart Signs, our journey in sustainability began 20 years ago. It's a core principle within the company that guides us in determining all of our decisions. As a business, we're actively looking for ways to improve our impact on the planet and ways to help our clients do the same.
Electric and hybrid vehicles are a great start, but there's more you can do to improve the sustainability of your fleet. Fleet branding is often overlooked as an opportunity to improve your fleet's impact on the environment.
As a 3M Select Platinum Partner, we can offer graphic solutions from the non-PVC Envision range. As a unique bio-based material, Envision leaves no chemicals behind if it's burnt or goes to a landfill. It's an extremely hard-wearing material with a life expectancy of 10 years and can easily be applied to both new and in-service vehicles.
Our team of fleet branding specialists will help you hit your sustainability goals with ease. Contact us today to see how we can help you and your business make greener choices for a greener future.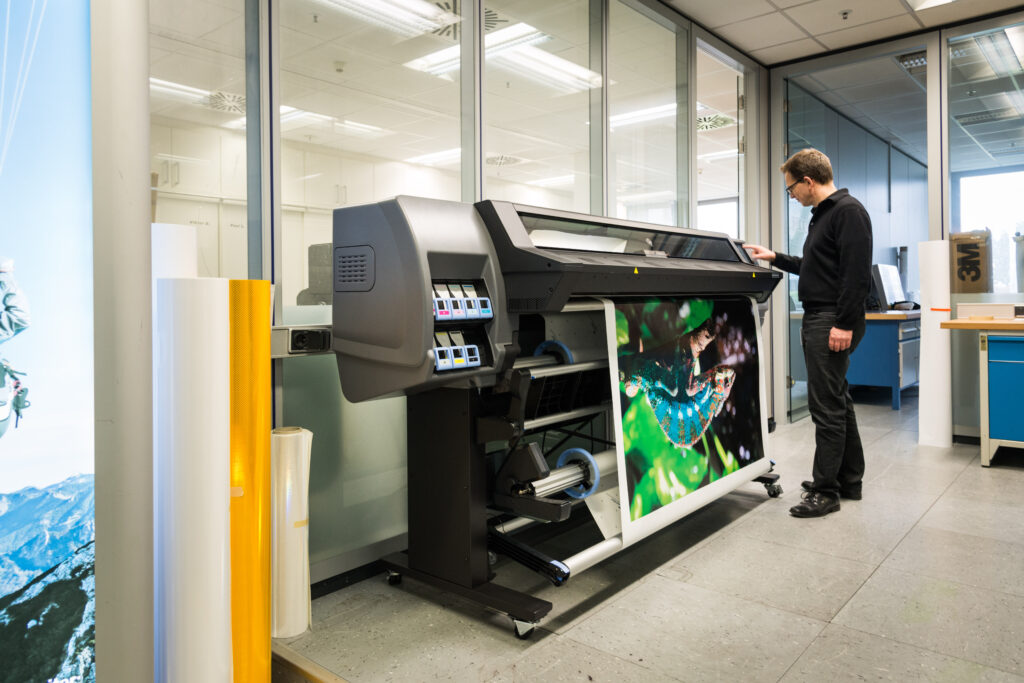 Do you have a Fleet project we can help with?