Sign Services
Interior Signs
Guide, inform and impress
Stewart Signs offers a complete range of interior sign solutions: wall mounted or free-standing; projecting or suspended; single or double sided; illuminated or digital sign and display panels.
Flexible interior sign systems
For commercial premises and public buildings, our modular products are easy to update and interchange. Stewart Signs will plan, manufacture and install a coordinated directional, venue and information system. How can we help? Contact Stewart Signs to discuss a new wayfinding and information system for your premises.
Sign Services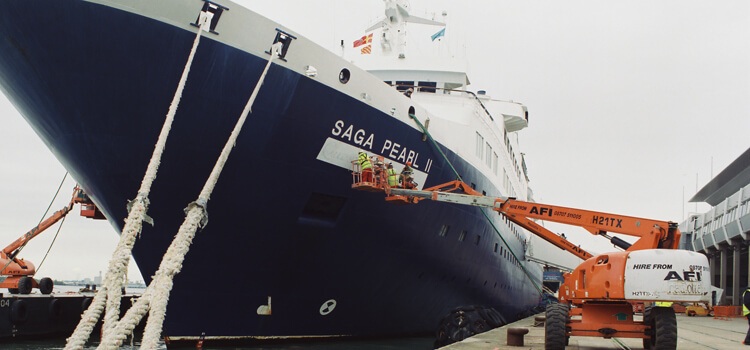 Exterior Signs
Stewart Signs shows the way
Stewart Signs offers a complete range of exterior sign solutions for commercial premises and public buildings with wall mounted and free-standing directional and fascia panels to illuminated or digital signs and displays.
Multi-site branding to refurbishment projects
Stewart Signs will plan, coordinate, manufacture and install single or multi-site sign branding, refresh and refurbishment projects.
Our services include:
Survey
Drawings
Specifications and plans
Permissions
Manufacture
Removal of old and installation of new
Sign Services
Multi-site signage installation
Interpretive & wayfinding signage programs
Marine signage systems
Construction drawings & reports
Planned preventitive & corrective maintenance
Sign project planning & co-ordination
Anti-graffiti treatments
Sign surveys
Special access & fixing requirements
Simultaneous fleet & premises rebrands
Risk assessment and method statements
Di-Noc surface coverings & premises refurbishment
Internal and external facilities labelling
Marine Signs
The onboard sign professionals
Based near Southampton, Stewart Signs is a leading UK expert for onboard cruise ship and ferry venue, directional and SOLAS safety signage.
A complete sign scheme
On new build and refits, we work in partnership with the best graphic and interior designers to deliver a complete sign scheme to deadline and within budget.
Water tight project management
By planning and controlling the whole process from sign survey, specification and manufacture to installation, Stewart Signs drive down marine signage costs.
Interpretive Signs
Designed and built to last
Our tough vandal-resistant graphic panels will inform, guide and interpret your site; they look better by design, and are made to withstand the elements and the test of time.
A full range of signs and services
We supply freestanding signs, lecterns and wall mounted panels on metal or wooden structures in a range of tough finishes. Stewart Signs will manage, manufacture and install your interpretive sign scheme, working with your graphic designer to guarantee great and lasting results.
Sign Application & Installation
Showing you the way
Stewart Signs' dedicated installation teams provide comprehensive signage application and architectural refurbishment services to commercial premises, cruise ships, leisure centres, heritage sites, stations and airports across the UK & Ireland.
Whether we are helping you roll out a new Corporate identity or show staff & visitors the way with interior & exterior way-finding systems, it's Stewart Signs' duty, not only to make you look good, but also to make the implementation process painless.
All our systems are both BSI Environmental (ISO 14001) and Quality (ISO 9000) approved while our site code of practice emphasises health and safety, punctuality, courtesy, cleanliness and tidiness – key performance indicators for us and our clients.